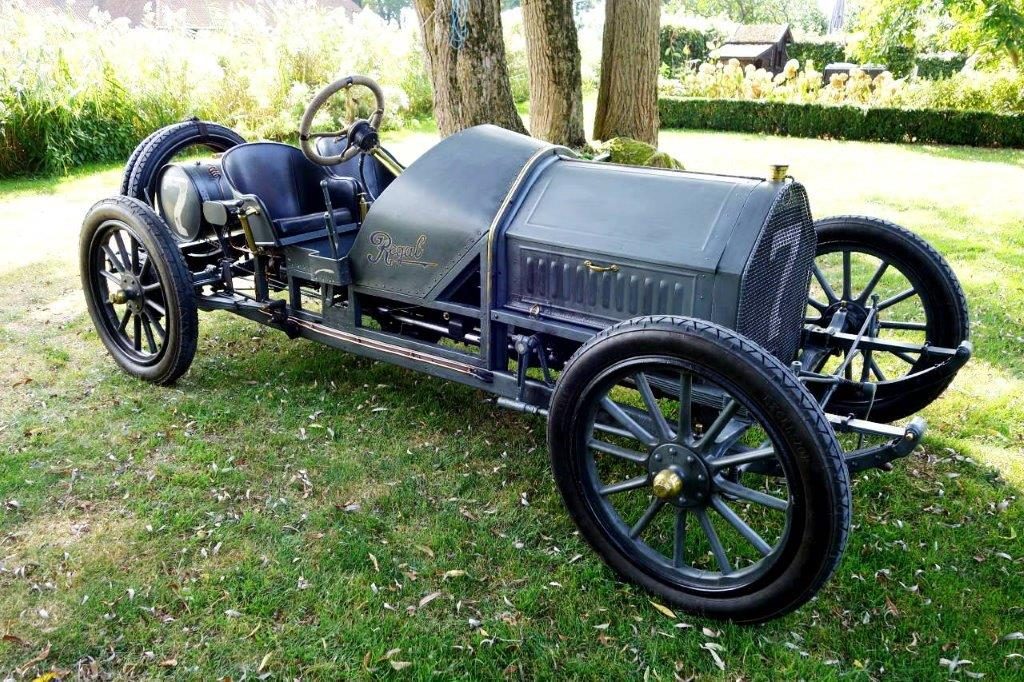 Type N
ID# 2722
Production year 1912 (stamped on one of the springs)
4 cylinder, 3,5 ltr, 25 hp.
3 speed gearbox coupled to the differential/rear axle
Underslung chassis
In 1910 the Regal Motor Company introduced the Underslung, which means the chassis rails ran under the axles, front and rear, giving the car a very low centre of gravity. Although build in several styles, the two-seater type N was the most famous.
The first series (chassis number 2201 to 5100) was updated for 1913 and became the second batch (chassis number 5101 to 7700)

The first series looked like a Mercer raceabout, and was aptly nicknamed 'baby Mercer'. The second series got a more protective body as standard equipment.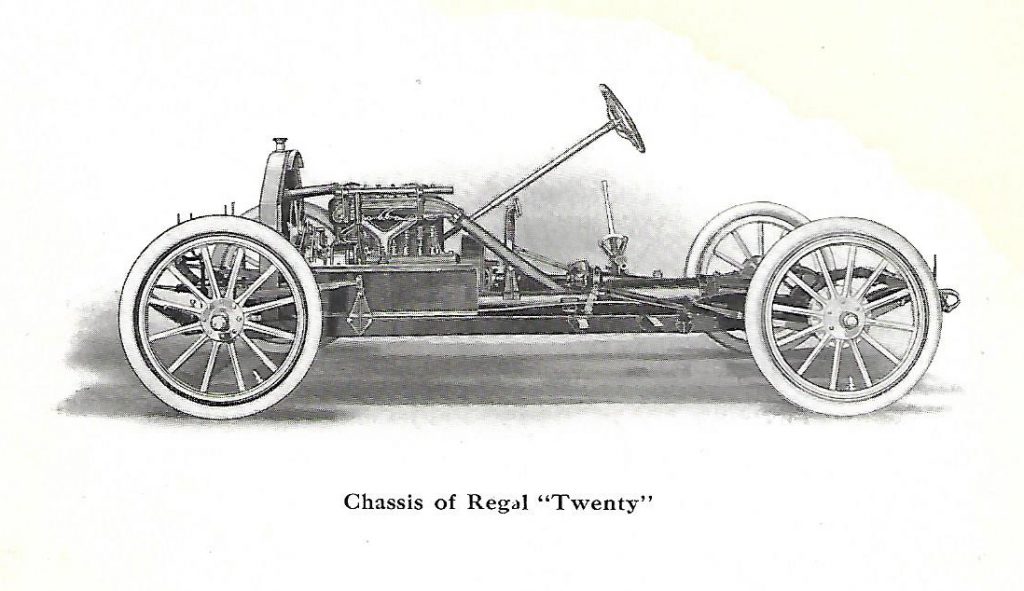 Factory photo of the Regal chassis

Publicity in those days was srictly by newspapers. So in order to promote a car make racing was the way. Of couse the Grand Prix racers for which special cars were designed and build by the factory, but for the brands that choose not to build genuine racing cars ther was racing on a more local level, endurance performances or city to city races were often organised and entrance was by dealers rather than the factory.

Regal racing in local city to city race 1914
Regals with their low centre of gravity, wide track and supurb weigth distribution were popular. In England sold under the name of RMC (Regal Motor Company) Seabrook and performed very well in hill climbs.
Driving our car it is fully understandable why this car makes such a strong contender on hill climbs, with its vast torque and wide track it corners like a go-cart.
Chassis number 2722
This car was found in derilict condition on the East Coast, with only parts of the original body, but mechanically complete. Much of the chassis pitted but good enough to save.
The car gave some indications that it has been used as a racing car, the none standard cowl, non standard oiler etc. enough to decide to restore the car as a sports racing car with the intention to use as much original parts as possible. The cowl was beyond repair and had to be renewed, a second seat was copied from the one available and the petrol tank needed a new skin. But the original bonnet and radiator cowl could be saved.
The mechanical parts were all properly restored, a full engine rebuild, a new radiator core, all joints and bearings. The only modification is a modern starter engine. At the front it has tyres sized 810 x 90, at the rear 815 x 105, and for each size a spare at the back.
We were lucky to locate a large number of period fittings for the ones missing. The cockpit
now shows a rev counter, petrol pressure metre, oil inspection glass and a ignition and starter.
Both oil- and petrol tank can be presurized by handpump.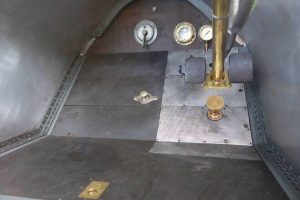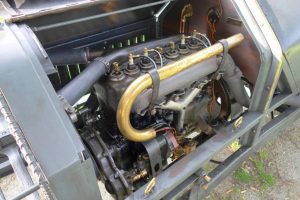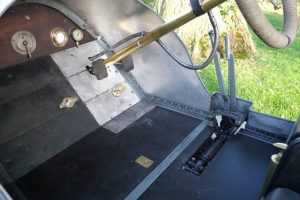 Getting the car back on the road has been a time consuming affair, but the result has been greatly rewarding.